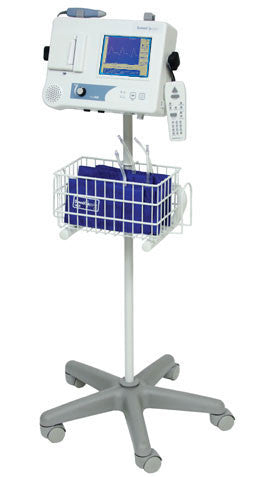 Wallach Vista ABI
he Vista ABI system conducts single-level ABI exams and seated ABI exams using the bi-directional Doppler probe or PVR.  An optional PPG probe measures toe pressures for the TBI.  The Vista ABI features:
PVR and bi-directional Doppler modalities
Graphic waveform display with an easy-to-follow test sequence
Four cuffs with automated inflation/deflation
Optional PPG package
Optional reporting software package
 Call:(954)756-3325 or Email:sales@apexxmed.com for pricing!
**Exam may meet CPT requirements as defined in the AMA CPT manual.
Source: Current Procedural Terminology (CPT) is copyright 2013 American Medical Association. All rights reserved. No fee schedules, basic units, relative valves, or related listings are included in CPT. The AMA assumes no liability for the data contained herein. Applicable FARS/DFARS restrictions apply to government use.