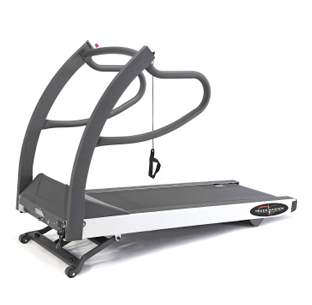 Schiller Treadmill TMX-428, 2-210046TMX110V
Schiller Treadmill TMX-428 110v 60 Hz, 2-210046TMX110V 

We offer the Trackmaster TMX428CP series treadmill, a cardiac and pulmonary stress testing system. It features a smooth-moving belt and low-profile deck easing access for sensitive and senior patients. It comes with belt alignment, helping save time and cost. 
CardioSoft® compatibility
The stress testing treadmill offers compatibility with the CardioSoft ECG and PBI 12-lead ECG. 
Independent operability
Controller options enable you to use the treadmill for stress testing independently from a medical device. 
Self-calibration
The treadmill offers self-calibrating speed and elevation.
Call:(954)756-3325 or Email:sales@apexxmed.com for pricing!
User capacity: 227 kg
Frame: Heavy-gauge steel epoxy powder coat in jet-black rail with white finish
Safety siderails: Standard
Drive system Heavy-duty 4 HP (6 HP peak) drive
Power supply 208–240 V, 50–60 Hz, dedicated 15A service
Speed range 220 V: 0.1–15 MPH
Self-calibrating
Elevation range 0–25% self-calibrating
Running surface 22" x 63" cushioned, lubricated, low profile (7" from floor)
Self-aligning running belt